If you look through Pacific Premier Franchise Capital's executive bios, you'll see each team member averages more than 15 years of experience in the franchise finance sector.
We get it. We know the business. We know the brands. Our team uses their experience to evaluate each franchisee's organization and the brands they operate based on metrics that uniquely apply to their operation.
The team then creatively structures a financial package that not only works for the current project, but also ensures the structure will enable success in the years and projects that follow.
What if you were able to work with your dream team? A group of professionals that know the game, and keep a finger on the pulse of the industry. Individuals with integrity and compassion. A team that compliments one another, each bringing unique talent and an uncompromising commitment to you.
Well, you've found it.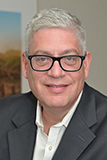 Michael Vallorosi
EVP / President of Franchise Lending
Bio
As a franchise finance industry veteran of more than 20 years, Michael Vallorosi brings creativity, growth, and leadership to his position as EVP/Director of Franchise Lending at Pacific Premier Franchise Capital.
Vallorosi is the former Managing Director and Group Head of Franchise Finance at CIT Bank. Prior to CIT Bank, he served as Head of Franchise Finance for TCF Bank and co-established a new Franchise division for Pitney Bowes where he held the position of Director of Sales.
Michael holds an MBA in Finance from Fordham University.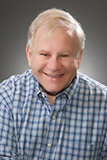 Lloyd Droller
Senior Vice President, Credit Manager
Bio
Lloyd Droller has more than 35 years of experience in underwriting loans, risk management and portfolio management. He has been a Chief Credit Officer in the franchised restaurant lending industry for more than 20 years. Droller has also worked in the healthcare, science, technology and graphic arts and broadcasting industries.
He earned a bachelor of science degree in business administration at the University of Hartford.
North East
Marketing Vice President
Office: 513.247.0209
Account Manager
Office: 201.746.6936
Central
Marketing Vice President
Office: 949.861.2007
Account Manager
Office: 949.526.7022
East
Marketing Vice President
Office: 513.247.0209
Account Manager
Office: 201.746.6936
West
Marketing Vice President
Office: 949.861.2007
Senior Account Manager
Office: 949.526.7022