Supporting communities where we work, do business, and live.
At Pacific Premier, we believe responsible corporate stewardship is critical to the long-term health and success of our organization. We strive to conduct business in a manner that promotes the fair and just treatment of all individuals, while helping reduce our potential impact on the environment. With a proven track record in helping meet the needs of our communities, the Bank also received an "Outstanding" rating on our most recent Community Reinvestment Act (CRA) examination.


2020 Charity Support*
$2,800,000
Charitable Support
9,176 Employee Volunteer Hours
420 Organizations Across AZ, CA, NV, OR, & WA
474 Hours of Financial Education
Environmental, Social, and Governance
We work to drive awareness and action in line with Environmental, Social, and Governance (ESG) principles throughout our company. As a community and regional leader, we help to promote social awareness, confront the growing threat of climate change, and address the demand for greater accountability and oversight.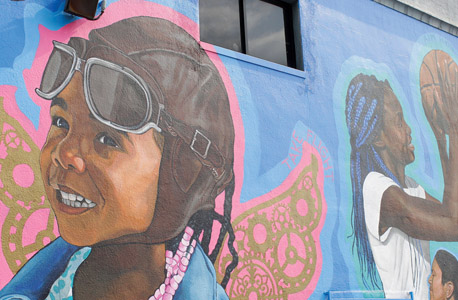 Community Partners
We partner with over 420 organizations dedicated to improving local communities. These organizations focus on widely diverse programs and services that align with the United Nations' Sustainable Development Goals (SDGs), including but not limited to: decent work and economic growth, sustainable cities and communities, good health and well-being, gender equality, quality education, no poverty, and zero hunger.

Learn More
We support organizations in our communities that help address the United Nations Sustainable Development Goals (SDGs).
Bridge Builders Foundation
Bridge Builders Foundation, located in South Central Los Angeles, seeks to address disparities by investing in quality education and enrichment programs to improve outcomes for underserved and at-risk minority youth. In 2020, we supported their Thriving Under the Influence mentoring program that works to alleviate disparities and provide access to quality education throughout Los Angeles County with a $100,000 grant.
Supporting Our Communities
We are strong believers in giving back to our communities. Our employees actively volunteer and support nonprofit organizations and other community stakeholders to strengthen and empower the communities we serve. We take pride in the communities where we work, do business, and live.