No time to run to the bank, no problem.
Save a trip to the branch by doing almost all of your banking online. We offer a variety of online banking services to make managing your money easy.
Anytime Access
Increased Efficiency
Personal Online Banking
Manage your money anywhere, anytime with 24/7 online banking. Check your account balances, review activity, view check images, transfer funds, and even download transaction histories directly into Quicken® or QuickBooks®. With online bill pay, you can set up automatic and recurring payments, which not only saves time, but also ensures your bills are always paid on time. Credits coming into your account can also be processed same day.
Pacific Premier PersonalSM Online Video Tutorial
We're here to support your personal banking needs. Here is a helpful tutorial for personal online banking.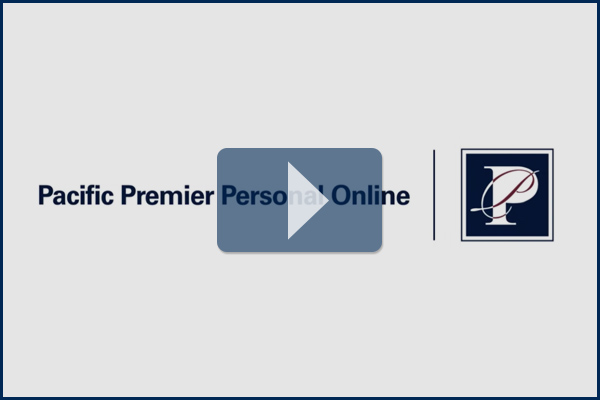 Personal Mobile Banking
Access your accounts 24/7 from your mobile phone or tablet. View balances, deposit checks, pay bills, transfer funds and more, all from the palm of your hand. Pacific Premier Bank is available on mobile via web browser, text banking or our free smartphone app.
DOWNLOAD OUR MOBILE APP:
LEARN MORE
Read our Frequently Asked Questions about Mobile Banking for more information.
Personal eStatements
Go paperless with our free eStatements. You can access your monthly statements online, anytime, while keeping your information safe from fraud and identity theft. And if you ever need a copy, you can download or print statements anytime you like. Go green with free eStatements to reduce clutter, save time and save valuable natural resources.
Zelle®
Zelle is a fast, easy and convenient way to send person-to-person payments. Available only via the Pacific Premier personal mobile banking app. Recipients can receive the funds directly into their bank account or can be notified via email or text on how to claim the funds. Learn More
Debit Card Controls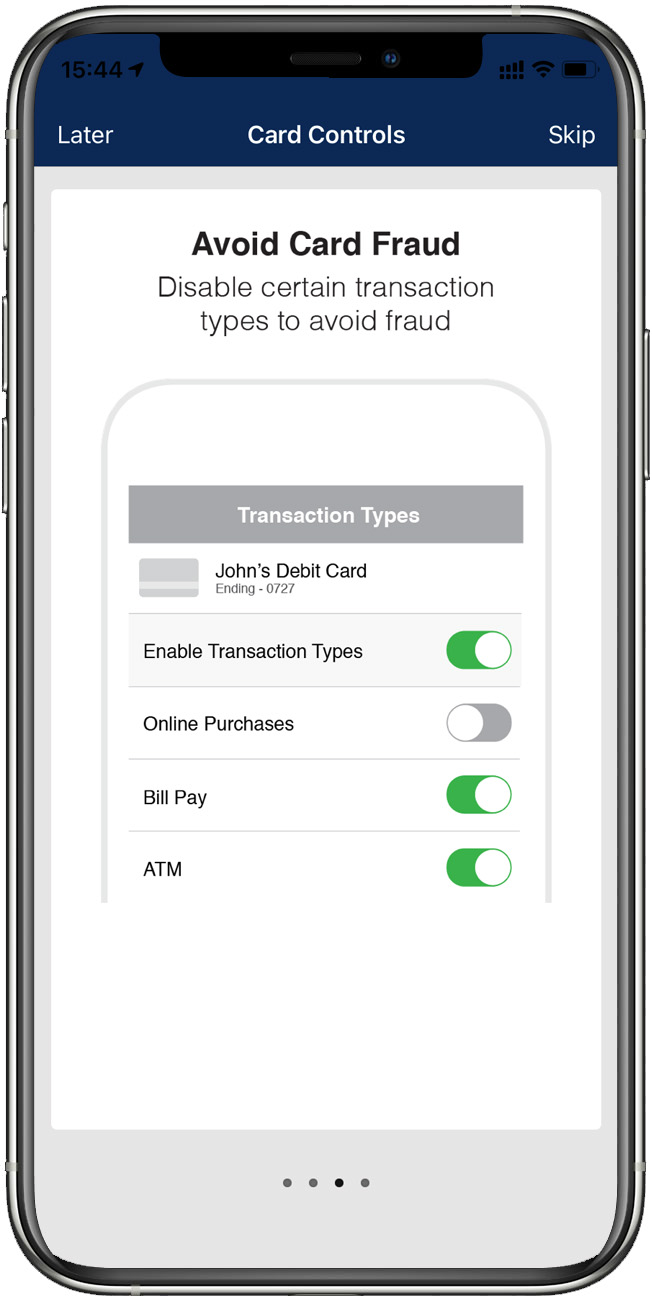 Take More Control of Your Card
Access enhanced debit card controls through the Pacific Premier bank Personal Mobile App to help reduce fraud and regulate card activity.
Control when and where your debit card is used, including:
Card Controls – Instantly enable or disable your debit card to control usage
Spending Limits – Set maximum transaction limits to help manage cash
Reduce Fraud – Disable certain transaction types to help reduce fraudulent transactions
Limit Geography – Set the general locations where your card is accepted
Get Started!
Download the most recent version of the Pacific Premier Bank Personal mobile banking app or update your existing app to set limits for card activity, spending, and more!