We've improved our Personal Online Banking & OLB Business service to include a new look and greater functionality.
Important Note: This update does not impact our mobile banking apps. This update does require one of the following operating systems: Windows 7 or higher; Mac OS X 10.3.5 High Sierra or higher; iOS 11 or higher; or Android 8.0 Oreo or higher. This update also requires one of the following web browsers: Microsoft Internet Explorer 11 or higher; Microsoft Edge 40 or higher; Safari 11 or higher; Google Chrome 68 or higher; or Mozilla Firefox 61 or higher.
---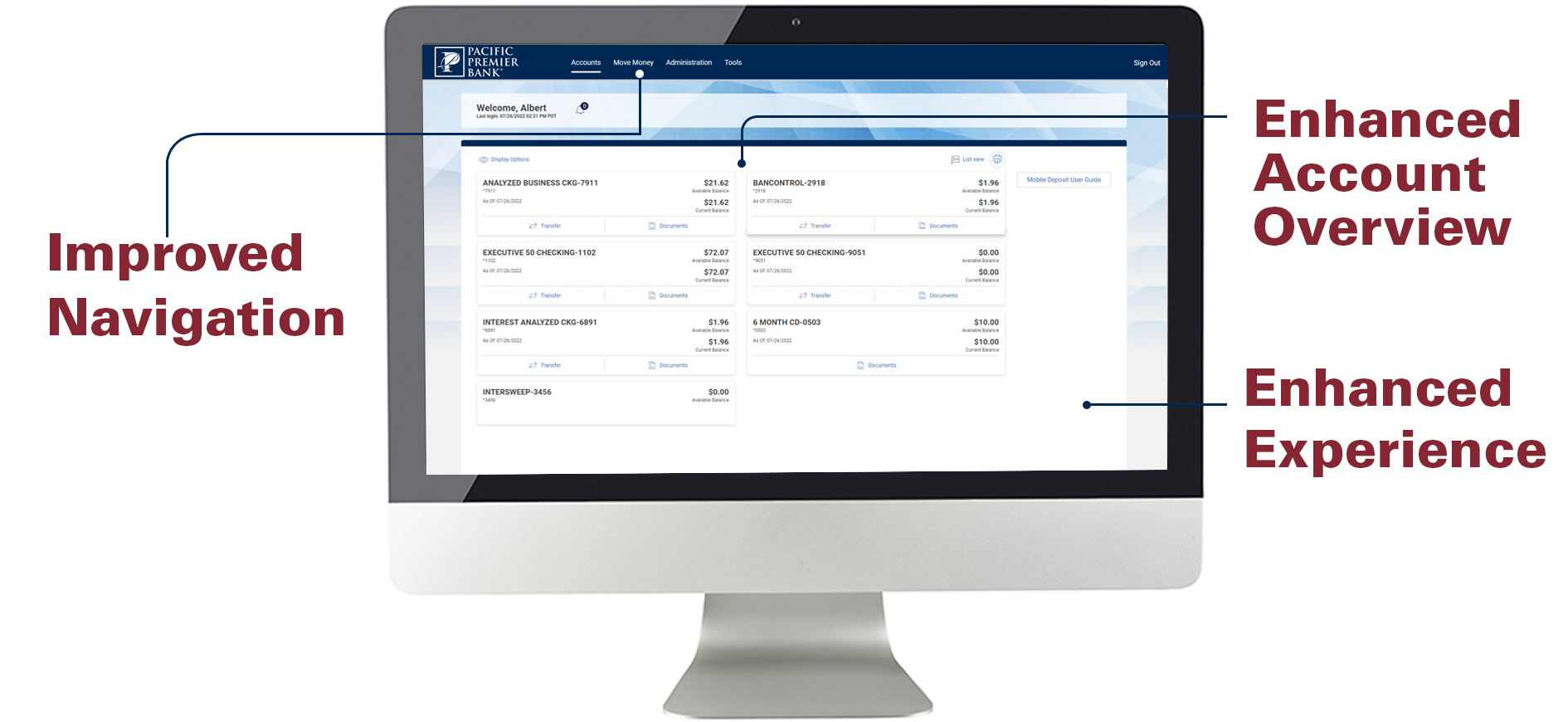 ---
Manage your accounts right from your desktop, tablet, or mobile device - when and where it's convenient for you.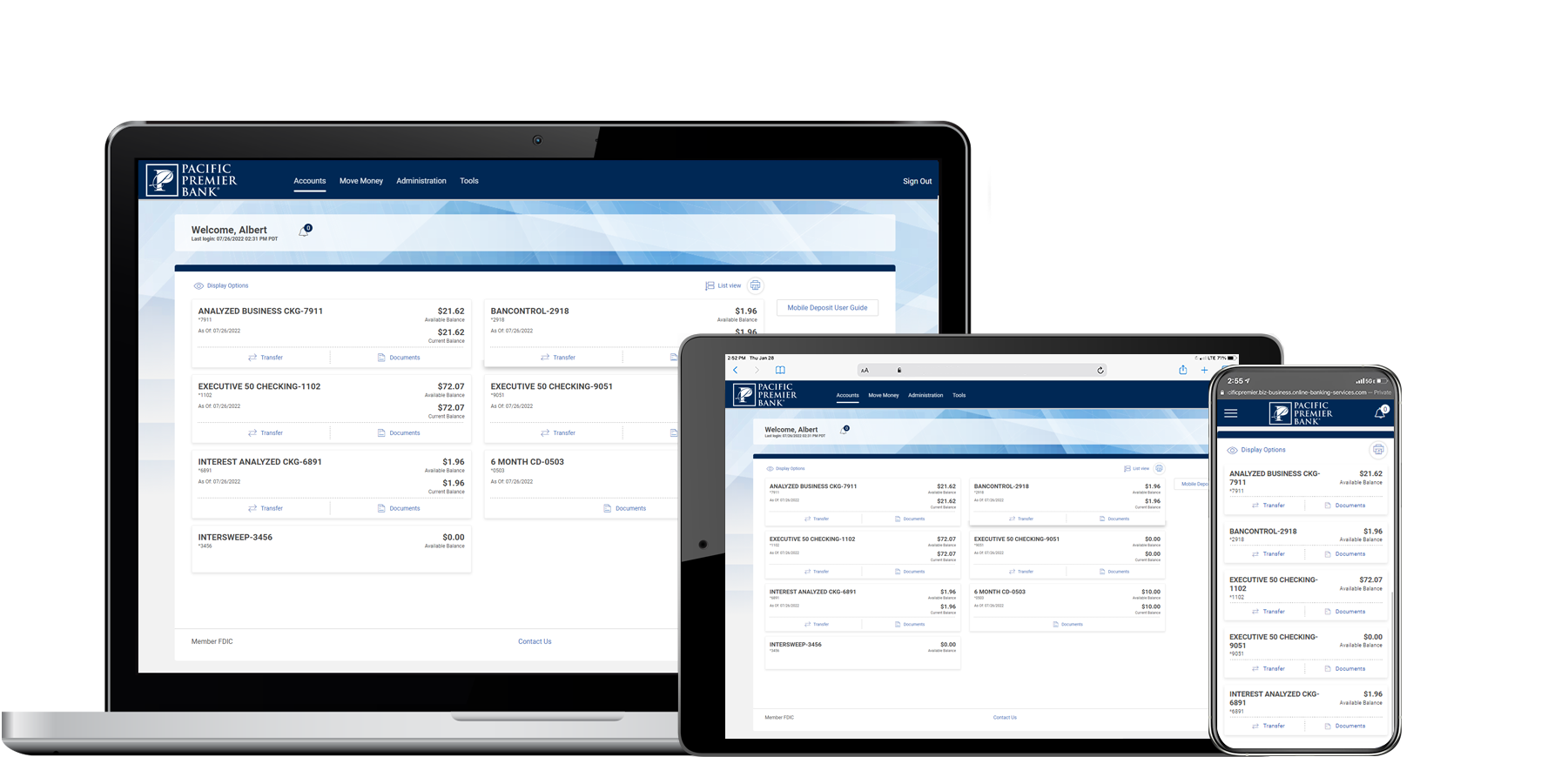 ---
Questions?
Contact Client Services at 855.343.4070 or [email protected].