IRAs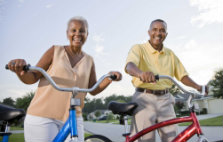 Prepare for your retirement with an IRA from Pacific Premier Bank. We offer traditional and Roth IRAs, which offer distinct tax advantages to help you make the most of your hard-earned funds.
Benefits

Tax-advantaged retirement savings*
$15 annual fee per plan
May be opened for a non-working spouse
$1,000 minimum deposit to open
All of our CDs are available as IRAs

*Consult a tax advisor.

Traditional vs. Roth

There are two kinds of IRA, each with distinct tax advantages*. Your tax advisor can help you decide which one is best suited for you, depending on your savings goals and current situation.

Traditional IRA

No income limits to open
No minimum contribution in any year
Contributions are tax deductible on state and federal income tax*
Earnings are tax deferred until withdrawal
Withdrawals can begin at age 59½
Early withdrawals subject to penalty**
Mandatory withdrawals at age 70½

Roth IRA

Income limits to be eligible to open
Contributions are NOT tax deductible
Earnings are 100% tax free at withdrawal*
Principal contributions can be withdrawn without penalty*
Withdrawals on interest can begin at age 59½
Early withdrawals on interest subject to penalty**
No mandatory distribution age
No age limit on making contributions as long as you have earned income

*Subject to some minimal conditions. Consult a tax advisor.

**Certain exceptions apply, such as healthcare, purchasing first home, etc.