About Us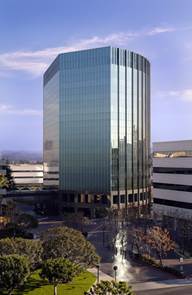 Pacific Premier Bank is one of the strongest performing, diversified, and fastest growing community banks in the nation. Our commitment to providing unparalleled customer service, supporting the businesses and individuals in the community we serve, and enhancing shareholder value guides us in everything we do.
You can have confidence in our strength and ability to meet your business lending and cash management needs.
Pacific Premier Bank was named the number one performing publicly traded community bank with assets of $500 million - $5.0 billion for 2012 by SNL Financial, a leading provider of news, data, and analysis in the banking sector.

Pacific Premier Bank is ranked the 7th Top Performing Mid-Sized Bank (total assets of $1 billion - $10 billion) by the American Bankers Association Banking Journal in May 2013.

Pacific Premier Bank is recognized as a Superior Bank having earned a 5-Star Rating from Bauer Financial, the nation's leading bank rating service.
Originally founded in 1983, Pacific Premier Bank provides business and consumer banking products through 13 full-service depository branches in Southern California located in the cities of Encinitas, Huntington Beach, Irvine, Los Alamitos, Newport Beach, Palm Desert, Palm Springs, Pt. Loma, San Bernardino, San Diego, and Seal Beach.
We offer a full array of deposit and loan products and services for commercial businesses, non-profit organizations, and consumers. We specialize in doing business with small and middle-market businesses and professionals who need a broad range of loan, deposit, and cash management products.
We take a lot of pride in helping our customers achieve their personal and professional financial goals. We know that when our customers do well, we do well. And it is our mission every day to find new opportunities for our customers and the bank to grow together.
Let us show you what a bank can do for you and your business. Give us a call and Let's Talk™.
1983
Pacific Premier Bank (originally Life Bank) was founded in 1983.
2000
In the fourth quarter of 2000, the Bank brought in the current management team to transform the bank.
2002 - 04
The success of the Bank's turnaround plan was noticed by investors who drove up Pacific Premier PPBI stock by 546% in a 3-year period from 2002 to 2004.
2005
U.S. Banker ranked Pacific Premier Bank #5 in its list of "Top 200 Publicly Traded Community Banks" (assets up to $1 billion, ranked by 3-year average ROE).
2006
Opened new full service branches in Costa Mesa, Huntington Beach, and Los Alamitos.
2007
Opened sixth branch in Newport Beach serving the communities of Irvine, Newport Beach, and Newport Coast. Converted from a federal thrift to a California state-chartered bank.
2008
We did not utilize or need government assistance in the form of TARP funds.
2009
Actively raised additional capital for the purpose of acquiring other banking institutions.
2011
Acquired Canyon National Bank with $209 million in assets and three full service branches in Palm Springs and Palm Desert, California. The acquisition increases Pacific Premier's footprint and branch network to 9 locations across Southern California.
2012
Pacific Premier Bank is included in the annual Sandler O'Neill + Partners Sm-All Stars: Class of 2011. The class lists top performing publicly traded small- cap banks and thrifts in the nation. Of the 486 banks and thrifts with a market cap of less than $2 Billion, Pacific Premier was one of only 25 selected for the 2011 Sm-All Stars List.
Pacific Premier Bank acquires Palm Desert National Bank with $121 million in assets and one branch. The acquisition increases Pacific Premier's footprint and branch network to 10 locations across Southern California.
Raised $37 million of equity to support organic growth and acquisitions.
2013
Acquired First Associations Bank, including its national roster of HOA and Property Management banking clients and $356 million in assets.
Acquired San Diego Trust Bank with three full service branches in San Diego, Point Loma, and Encinitas and $242 million in total assets. The acquisition increases the branch network to 13 locations across Southern California.
Named top performing publicly traded community bank in the United States by SNL Financial.
2014
Acquired Infinity Franchise Capital, one of the nation's leading franchise restaurant lenders.