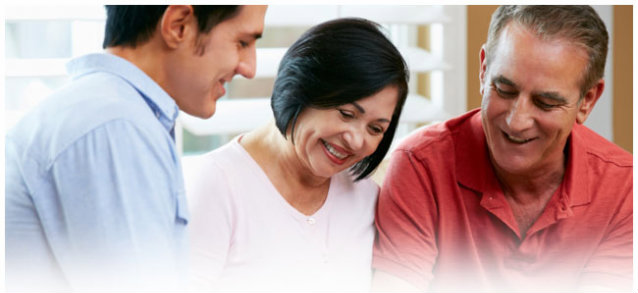 Board Members are Unit Owners, Too!
Serving on the Board of a condominium, HOA, or other common interest community association can be rewarding, challenging, demanding, fulfilling, and downright hard work. Community members are rarely found praising the volunteer efforts of their community's leaders. Rather, they often complain against them when they dislike an action or have their common fees increased by members of the Board. Everyone seems to forget that Board members are unit owners, too!
When a Board votes to raise fees or levy a special assessment for a new siding project, that decision impacts their pocketbook as well. Board members are not immune from the same problems that face their community association neighbors. Their building age, their sidewalks crack, their windows discolor over time. They suffer the same consequences as every community member. Unlike unit owners who simply have to agree or disagree with the Board's proposals, Board members have the additional burden of giving up countless hours of their own personal time to address the problems and concerns of the association.
There can be numerous sacrifices made while serving on the Board. It might mean missing a child's baseball game to attend a Board meeting. It might mean being harassed by a unit owner while on the way to the mailbox. It might mean taking a phone call from a unit owner who is upset with a fellow unit owner for not following a community association rule. If you've never served on a Board, these thoughts may have never occurred to you. If you have served, you are very likely nodding your head up and down in agreement and have your own stories to contribute.
There is one other aspect of service on the Board that many non-Board members never stop to consider. Many of the decisions that face Board members are financial in nature. Sometimes, those decisions involve taking action against delinquent unit owners, many of whom are friends and neighbors. It is one thing to blindly apply the rules of the association to each and every unit owner. It is quite another to apply a rule to someone you have a personal relationship with. Delinquent common fees can lead to collections and even foreclosure actions. That can be particularly difficult for Board members to enact against a neighbor who has suffered a hardship which caused the delinquency. Sometimes, enforcing the rules becomes so difficult that a Board member finds it necessary to resign from the Board.
Here's to the Board members! Their volunteer efforts drive the forward motion of condominiums, HOAs, and common interest community associations all across the country. They are not emotionless drones carrying out the business of the associations they govern. They are dedicated volunteers who have been elected by their fellow unit owners to serve. But they are also, first and foremost, unit owners, too!