Contact a
Lending Expert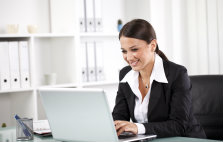 Cat Coltrell
Senior Vice President,
National HOA/Property Banking Manager
Toll-free: 877.593.8406, ext. 2
Ce: 602.284.4441
Ph: 949.648.2226
Fx: 949.864.8610
Cat Coltrell brings over 25 years of experience in the property management and HOA banking industry. A member of the CMCA Examination Development Committee for the last seven years, Cat is an Honors Graduate of Pacific Coast Banking School and a graduate of the University of California, Irvine.

Lauren Tedford
Assistant Vice President,
Senior HOA/Property Banker
Toll-free: 877.593.8406, ext. 1
Ce: 214.770.8727
Lauren Tedford is an association lending specialist who has helped many associations fund upgrades, real estate purchases, litigation costs, reserve replenishments and other projects requiring the unique lending expertise of the association industry.