Hot Topics for December, 2013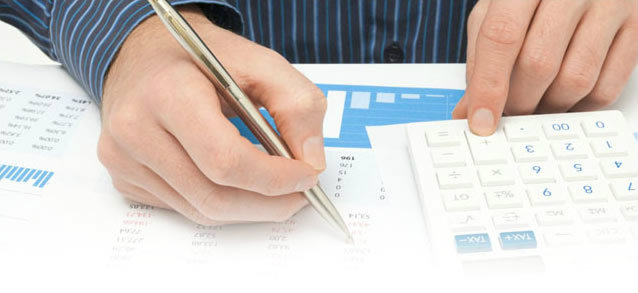 Reserve Studies: Strategic planning for the inevitable replacement of common area components
Some things just get better with age. Wine or cheese, for example, may actually improve as they get older. The same cannot be said for the common elements of a condominium or community association. From the moment the first unit is built, the effort to maintain, protect, and enhance the building components begins. A well thought out, comprehensive Reserve Study is the proper tool for anticipating, planning, and funding the needed replacement of common elements. Without this valuable resource, Boards and managers can struggle to keep the community's common elements in great shape as they face the maturation of the building components and inevitably, replacement.
One way to assure that your community association is properly prepared is to hire a Reserve Specialist to review or prepare your community's Reserve Study. Reserve Specialists have a unique set of skills that combine engineering (typically construction management, architecture, or civil) with financial planning. This allows them to not only summarize a community association's current common area conditions but also offer advice on how best to plan and how much to save for future projects. While no Reserve Specialist can guarantee that a long term plan will be implemented once it is by prepared, the successful community will be much more likely to thrive if it follows the recommendations and timelines set out in the study. As an added bonus, a reserve study can tell you what a new component should cost – a benefit when comparing bids for replacement of an item to assure that they are in line.
Speak with a qualified Reserve Professional. The Community Associations Institute (CAI) offers the Reserve Specialist (RS) designation to qualified professionals who have prepared at least 30 Reserve Studies within the past three years. They require the RS candidate to hold a bachelor's degree in construction management, architecture, or engineering (or equivalent experience and education). Finally, designated Reserve Specialists must adhere to the Professional Reserve Specialist Code of Ethics. Like getting good legal or financial advice, this is another area where Boards of Directors should not try to prepare its own study, or worse, go without one at all.
There is an online guide to hiring a CAI certified Reserve Specialist at http://www.nbccam.org/hiring/search.cfm. Simply select "RS" in the Designation selection box and select your state from the drop down menu to begin your search. Some states actually require common interest communities to conduct proper Reserve Studies and to adhere to their guidance in developing common fee schedules and contributions to the Reserve Fund.
Reserve Studies cannot completely predict when building components will fail but they can provide solid financial advice on how those components can be paid for once they fail within a specified timeframe. Just as insurance is there in case Mother Nature deals your community a blow, a Reserve Study will help you prepare for Father Time's visit. It is not a question as to "if" but rather "when" with regards to repair and replacement of building components in your community association. Without a Reserve Study, your community is relying on "guesstimates" of the Board to make maintenance decisions, which can have a major impact on all members of the association if it lacks a proper plan. If your community association doesn't have a proper Reserve Study, there is no better time to start one than now.