Hot Topics for December, 2013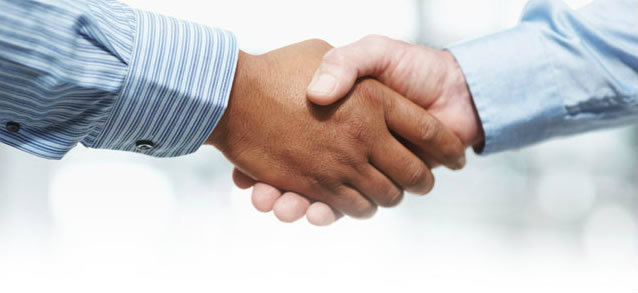 Capital Maintenance Loans Provide Needed Funding for Community Association Projects
Did you know that only 26 states require any type of reserve planning by a Board of Directors? Of those, the law to analyze reserve levels is recent in many states. Consequently, many associations find themselves short of funds when faced with large maintenance projects.
Capital maintenance loans are available to associations to fund projects when there is a lack of adequate financial reserves. Whether you are a Property Manager, Board President or a service provider to a common interest community, there will likely come a time when there just isn't enough money to fund the next big project. Inflation, failure to plan, unforeseen expenses and more can create a cash drain on even an otherwise successful community association. In the past, special assessments seemed to be the only way a community could quickly raise capital to fund these projects. Today's savvy community association leader knows that a capital maintenance loan is almost always a better choice to fund such projects for so many reasons.
Upfront benefits include the ability to act on behalf of the association as a whole rather than relying on the special assessment process of voting, levying and collecting assessments. Owners within the association will be asked to increase their monthly payments instead of having to come up with a lump sum all at one time. This is more in line with how they pay for other expenses in the association and will not, typically, create an undue burden, unlike the special assessment which brings with it an ominous "pay now or else" collection approach. Once the capital maintenance loan is secured, the association can get on with the business of evaluating bids, hiring contractors, purchasing materials, and spending their efforts where it is most needed in bringing the capital maintenance project to successful completion. They can do so with the confidence that they have the ability to pay their vendors and suppliers, which savvy negotiators can even use to their advantage to get a better price. Most importantly, every owner in the association receives the same level of service at the same time – a much more fair approach then completing a large project in phases.
The types of projects that are eligible for capital maintenance loans are extensive. They range from everyday items such as roof replacement to far more complicated projects like marina restoration. Capital maintenance loans could be used for sidewalks and walkways that need repair or a complete parking lot installation. The one thing all of these projects have in common is a large price tag. Even communities with healthy reserves should consider the value of financing their capital maintenance projects with a loan instead of draining the reserve fund. It allows the community to remain fiscally strong and complete its capital maintenance projects.
Premier Association Lending was designed by dedicated HOA and condo bankers with community association's unique needs in mind. Our community association lenders are experts at working with community association leaders to design capital maintenance loan programs that are right for them. Every community association loan we provide is as unique as the community we loan to. We make it easy for communities to apply. We do require that the Homeowners or Community Association be 20 units or larger and that the delinquency level over 60 days past due is less than 10% of the units. Also, an elected Board must be in control of the association. To learn more and see if your community association qualifies for a capital improvement loan, get in touch with Premier Association Lending today!