Payroll Services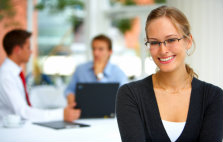 Reduce your administrative workload with automated payroll services from Pacific Premier Bank. Your dedicated business banker can tailor an effective platform for your business, from a complete outsourcing solution to a simple, automated payroll deposit.
Benefits

Free up valuable administrative employee time
Increase productivity of existing staff
Reduce fraud risk associated with issuing checks

Manage cash more effectively with our suite of cash management products. You also maximize the output of your employees with streamlined solutions that save time, optimize cash flow, reduce errors, and cut expenses.

Your dedicated Pacific Premier Business Banker can tailor these services to fit your business operations.