Merchant Card Services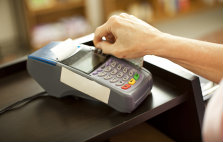 This business essential can boost your sales and streamline your incoming receipts. We process payments of all major credit cards, debit cards, and gift cards, with the funds automatically transferred to your account.
Benefits

Cost-effective processing of all major cards
Multiple platforms and terminal options
Easy, consolidated reports

Manage cash more effectively with our suite of cash management products. You also maximize the output of your employees with streamlined solutions that save time, optimize cash flow, reduce errors, and cut expenses.

Your dedicated Pacific Premier Business Banker can tailor these services to fit your business operations.